MARKO GUTIĆ MIŽIMAKOV: THE CASE OF THE NEIGHBOURHOOD OF ISTRIANS AND THE DISABLED AND ARTISTS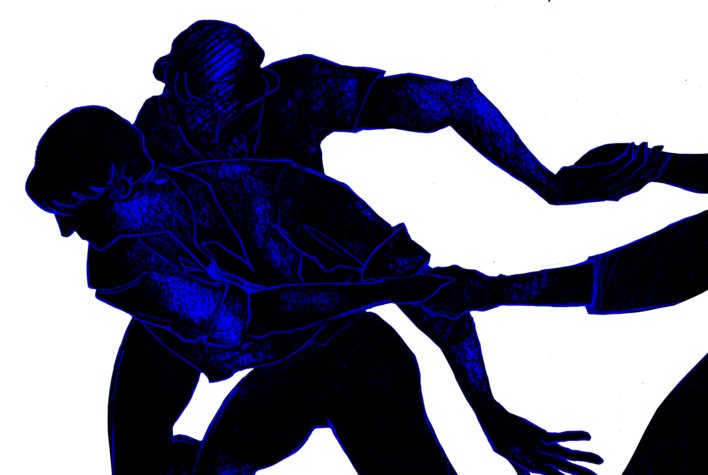 lecture-performance and newspaper
June 14, 8 p.m.
BAZA
Božidara Adžije Street 11
My own position of a young unacclaimed artist under 35 without a perspective for solving my housing issue directed me into a more in-depth archival research of the Bureau for Issues of Housing for Artists in Zagreb, founded in 1929. During the investigation I found out that the Bureau, among other things, assigns apartments in the Neighbourghood of Istrians and the disabled and artists on Trešnjevka, where in 1969 artists to whom these apartments were allocated joined into a group under the tittle IIU - Artists of the Invisible Intangible Unbuyable labor, time and experience, thus leading to the reversal of the Bureau's policies. In my exposure I will discuss the chronology of the above mentioned events presenting archival photos, reading excerpts from the documents found and, in cooperation with [BLOK] I will attempt to outline a framework for a critical reflection on the ideas of the IIU. Also, we will present the new number of the newspaper 4 hours - a periodical for housing and social affairs of artists.
Marko Gutić Mižimakov
Marko Gutić Mižimakov (b. 1992, Zagreb) is a visual artist. He studied at the Department of Animation and New Media at the Academy of Fine Arts in Zagreb and at the Faculty of Fine Arts in Skopje. In 2014 he participated in the student exchange program ERASMUS at the Facultad de Bellas Artes Complutense in Madrid. He works in the field of performance art, experimental film and comics along with other hybrid forms. He participates in exhibitions and organizes workshops and projects in collaboration with both visual and dance artists. Since 2014, he is a close associate of the Best (Najbolja). He currently lives in Zagreb.
http://mizimakov.com


photo documentation: Damir Žižić