production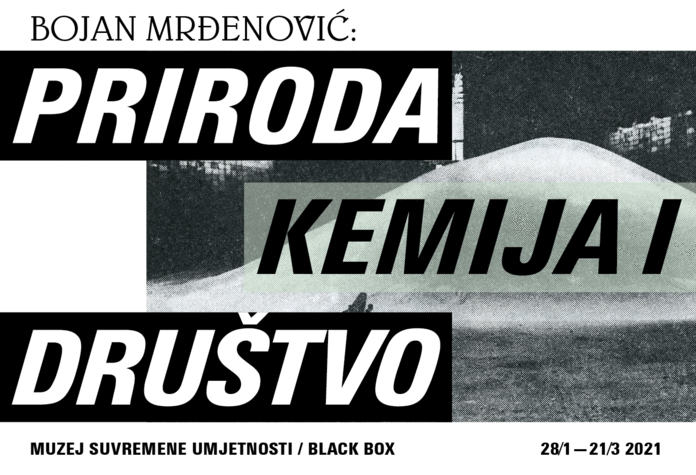 exhibition
Museum of Contemporary Art Zagreb / Black Box
January 28 ― March 21, 2021
PROGRAMME
Thursday, January 28, 3 PM ― 7 PM
artist is present

Friday, January 29, 4 PM ― 6 PM
artist is present
Saturday, January 30 12 PM & 2 PM
guided tour through the exhibition
[...]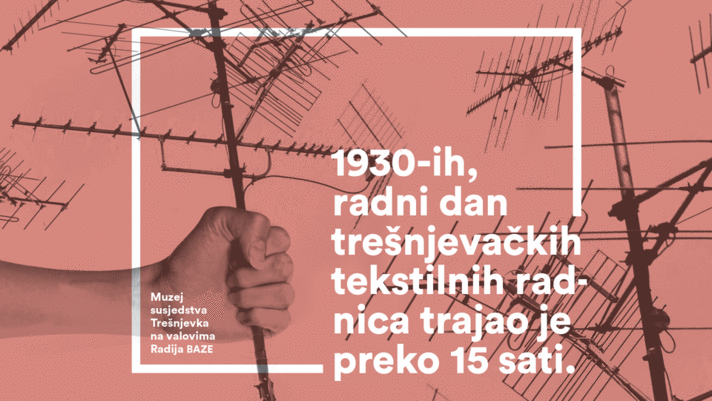 Trešnjevka Neighborhood Museum on the Radio BAZA
AUTHORS: Barbara Gregov, Ljubica Letinić and [BLOK]
Hear here: BLOK soundcloud
The fourth edition of Radio BAZA, instead of airing from 11 Adžijina Street, is going fully digital, taking the form of a three-part podcast. Although it does not feature conversations, live music, plays, and other live performances, we have gathered researchers, activists, musicians, radiophonists, and amateurs, all united in the common goal: we want to fight the commodification of the radio through collective production of a critical program, artistic and radiophonic experiments. This year our theme has been the heritage of the Trešnjevka neighborhood, which is being researched, collected, and interpreted within the Trešnjevka Neighborhood Museum project. We are taking you for three very special sound walks, starting from the eastern edge of the neighborhood, across its main vein and a forgotten park, all the way to the "Women Writers' Club". Recordings of urban tours given this fall within the Neighborhood Museum are intertwined with poetry written by Tesla factory workers, short pieces by Trešnjevka's pupils, and other treasures from the Museum' s collection [...]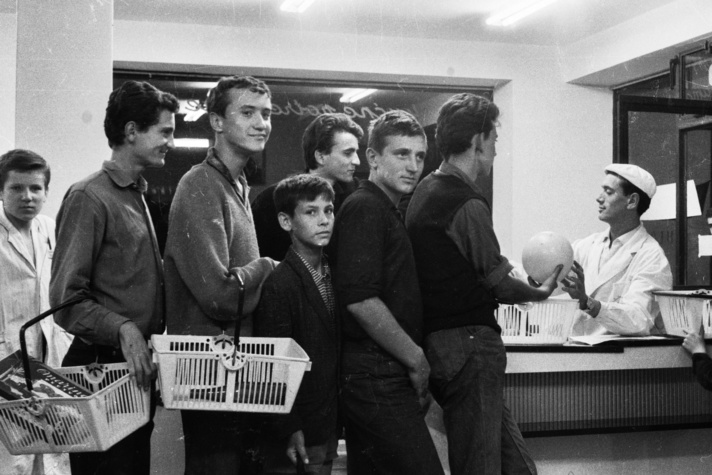 exhibition
December 4 - 23 2020
Nova BAZA, Nova cesta 66
Bogdan Štefanić leaves his apartment in Kučerina Street, in Trešnjevka, carrying around his neck a popular analogue camera WERRA I. It is a spring day in May 1960. All those who happened to be captured by his camera – neighbors, passers-by, friends – could not foresee that half a century later we would find their images in a rich photo archive, carefully stored in a drawer. More than seven thousand black and white photographs seen through the eye of the Cyclops from the neighborhood of Trešnjevka, taken during a few decades, and developed at home, tell a story of the neighborhood's development, and – even more interesting – serve as a backdrop for the reconstruction of a dynamic life of a street reflecting social and political transformations of society [...]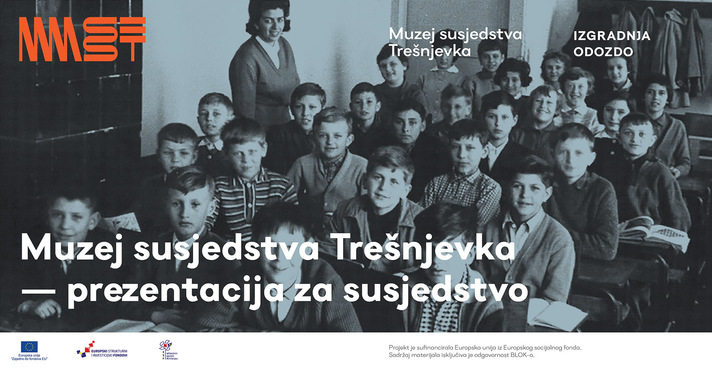 For more than two years we have been building the foundations of the future Neighbourhood Museum: we have been gathering items from neighbours for our virtual collection, researching the history of Trešnjevka, organising thematic tours around the district and seeking possible venues and designing a governance model for the future Museum. Time has come to present the new website of the Museum and other results of our work so far. We invite you to join us and support us in our future work in the establishment of a Trešnjevka Neighbourhood Museum.
Due to epidemiological circumstances the presentation will be held via Zoom on Thursday, November 26, 2020 at 6 p.m.
You can join the presentation via this link: [...]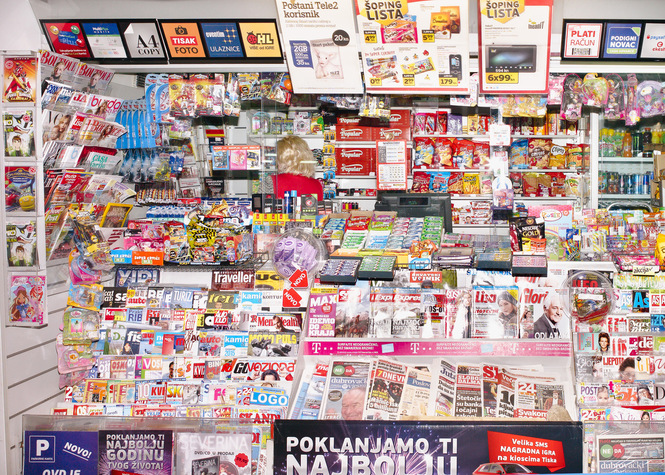 exhibition

October 27 – November 16 2020
New BAZA, Nova cesta 66, Zagreb

opening: Tuesday, October 27, 2020 at 6. p.m. until 9 p.m.
Visitors are kindly asked to enter the exhibition space in groups of up to ten people, in order to comply with the current COVID-19 infection prevention measures.
Tisak, Twenty-three Newsstands is a series of photographs taken between 2017 and 2020. Photographer Marko Ercegović, in collaboration with journalist Igor Lasić whose work has focused on following the privatization process in Croatia, started investigating company Tisak d.d. (j.s.c.). The company started under the state-owned enterprise Narodna štampa, which was founded in 1946, and within which a separate branch dedicated to distribution was established in the 1970s. After the privatization in the 1990s, Tisak was affiliated by the Agrokor concern, whose major business crisis has had an impact on the recent economic situation in Croatia and the region. Tisak's popular red newsstands were turned into spots serving different purposes, thus becoming perhaps the most visible urban sign of the economic collapse that directly and indirectly affected numerous workers [...]
education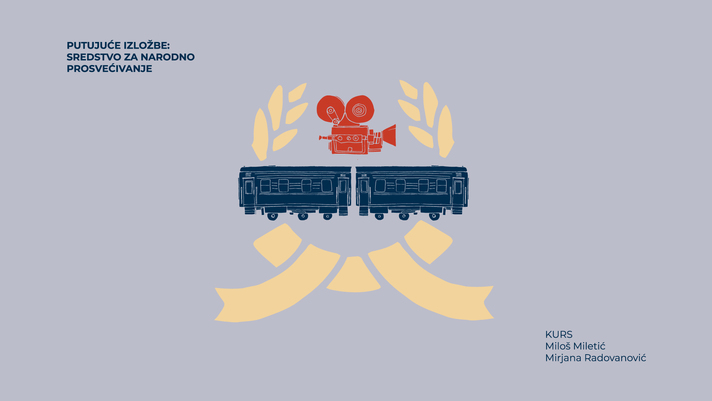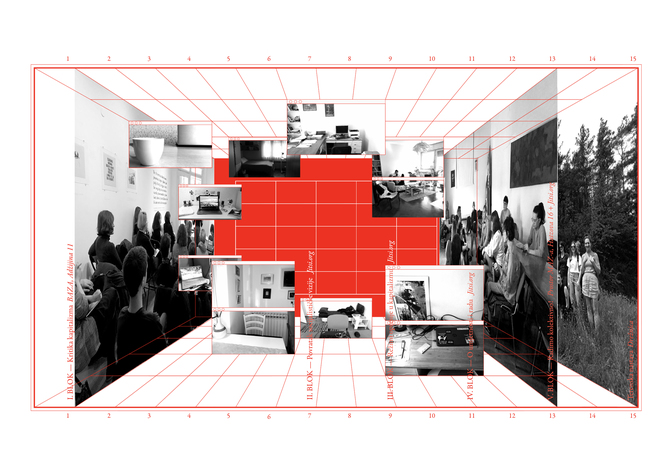 Thursday, October 22, 2020 at 7 p.m. until 9.30 p.m. (in groups up to ten people)
New BAZA, Nova cesta 66
Our Political School for Artists (and all those interested) saw its fifth generation of participants this year, under exceptional circumstances due to COVID-19-related restrictions. The fanzine that we present at the end of the educational process has been completely conceived and prepared by the participants, who produced, edited and proofread contributions, and designed the fanzine. They also prepared its launch, which serves as an opportunity for gathering all previous generations of participants, lecturers, and all those interested [...]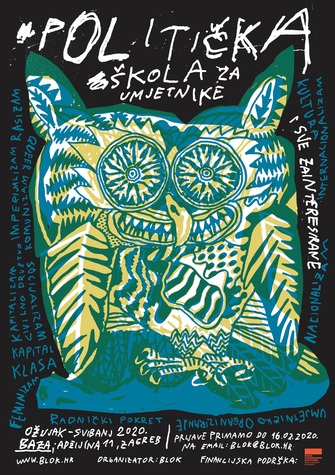 Application deadline: 16 February 2020

Do you want to address social issues through art? Does experience tell you that the reach of that sort of engagement is futile? Are you an artist, but you're forced to work outside the sphere of art in order to survive? Does capitalism have you working your fingers to the bone and you want to see whether there's an alternative? Do you want to find out what the concept of class really means and why we need class theory in order to understand the society in which we live? Are you interested in the history of socialism as an ideology and the history of the labour movement as a political force? Do you believe that the emancipation of women is inseparable from theoretical and practical reflections on radical social and economic changes? Are you concerned about the workers' struggle and the possibility of organizing in contemporary circumstances? Are you looking for ways to strengthen your argumentation for future discussions with right-wingers and proponents of capitalism?

Take part in the Political School for Artists and All Interested! [...]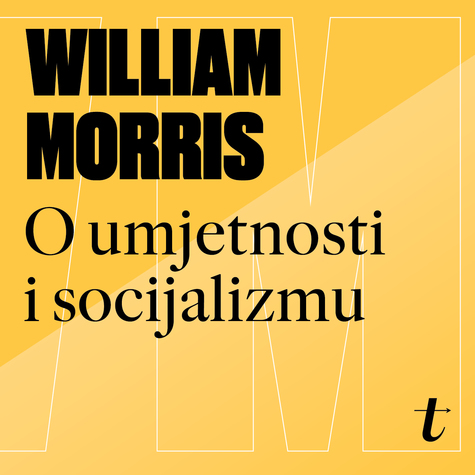 Thursday 06/02/2020, 7PM
BAZA, Adžijina 11
We are happy to invite you to the book launch of the second title of the Tendencija book series, the collection of essays by William Morris: "On art and socialism".
Speakers at the event:
Hrvoje Tutek (Department of English, Faculty of Humanities and Social Sciences, Zagreb)
Ivana Borovnjak (OAZA), designer
Vesna Vuković (BLOK), editor and co-translator of the book
Moderator: Barbara Gregov
The book can be found at BAZA. [...]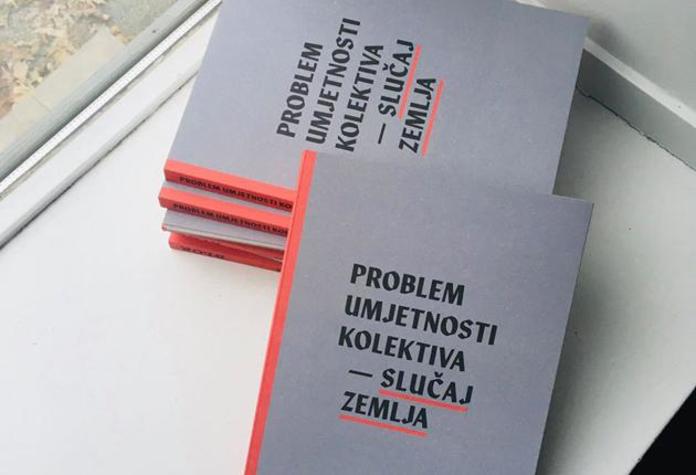 Wednesday 20/11/2019, 6 PM
French institute, Preradovićeva 5
The book documents and expands on the series of three exhibitions between 2016 and 2018, where we presented our research on the Zemlja Artists' Association (1929 – 1935). It is conceived as a monograph with a selection of archival material and art reproductions, as well as texts that position Zemlja's work within the broader socio-political context of the Kingdom of Yugoslavia and the interwar period.
Speakers at the event:
PETAR PRELOG, PhD (Institute of Art History)
ALMA TRAUBER (Striegl City Gallery, Sisak)
IVANA HANAČEK and VESNA VUKOVIĆ (BLOK), editors of "Case Zemlja" [...]