production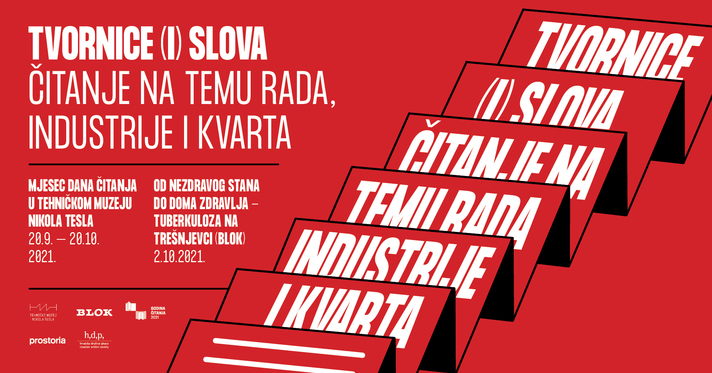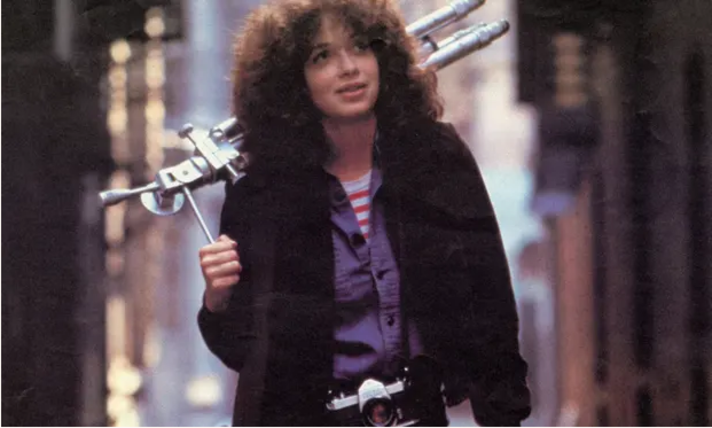 TREŠNJEVKA SQUARE CINEMA
SATURDAY, 10 JULY AT 21:00
TREŠNJEVKA MARKET SQUARE
HAPPY BIRTHDAY, MOM! (Sretan rođendan, mama!)
short film, 6', 2019
dir.: Bernarda Cenkovčan
GIRLFRIENDS
feature film, 88', 1978
dir.: Claudia Weill
curator of the film program: Barbara Gregov
On Saturday, Trešnjevka Square will be turned into a free-entry summer cinema for the sixth time! [...]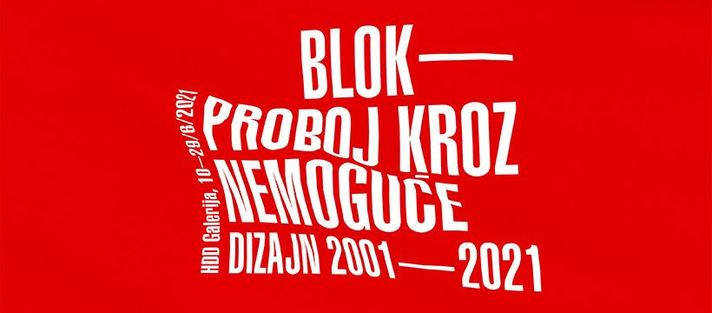 We have decided to celebrate the twentieth anniversary of our continuous work on the cultural scene, production of socially-engaged art, cultural programs, community work, education, critique of existing social relations and the struggle for better working conditions in culture by reviewing the design practices that marked us. In collaboration with designer and curator Ivana Borovnjak and the Croatian Designers Association Gallery (HDD Gallery), we present the exhibition:
BLOK - BREAKTHROUGH THROUGH THE IMPOSSIBLE, DESIGN 2001-2021 [...]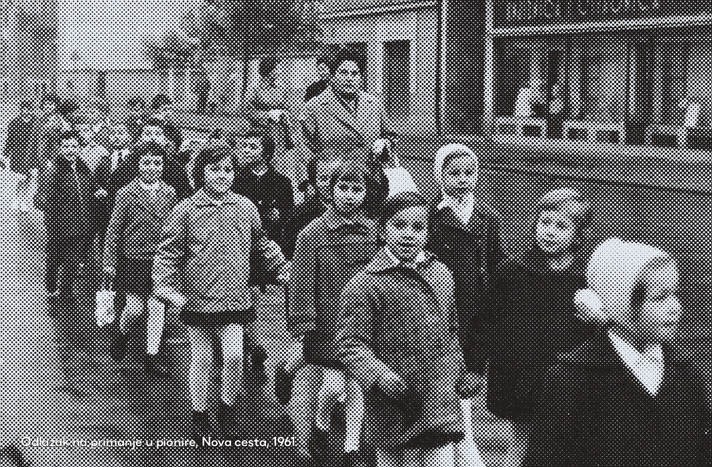 GATHERING ITEMS FOR THE COLLECTION AND A DISCUSSION WITH THE TNM HEADS AND ASSOCIATES AS PART OF THE EVENT "TREŠNJEVKA AWAKENS!"
SATURDAY, 12 JUNE 2021
10:00-13:00 AND 16:00-20:00
NOVA BAZA, NOVA CESTA 66
Do you live, work, hang out in Trešnjevka? Do you possess an object somehow linked to the neighborhood: photos from the street where you grew up, a skirt from Vesna, tickets for Trešnja, school newspapers, a souvenir from a performance with Trešnjevački mališani, or something completely different? Bring it to us and participate in the virtual collection of the Trešnjevka Neighborhood Museum - a neighborhood museum that will give value to stories that are not part of official history. [...]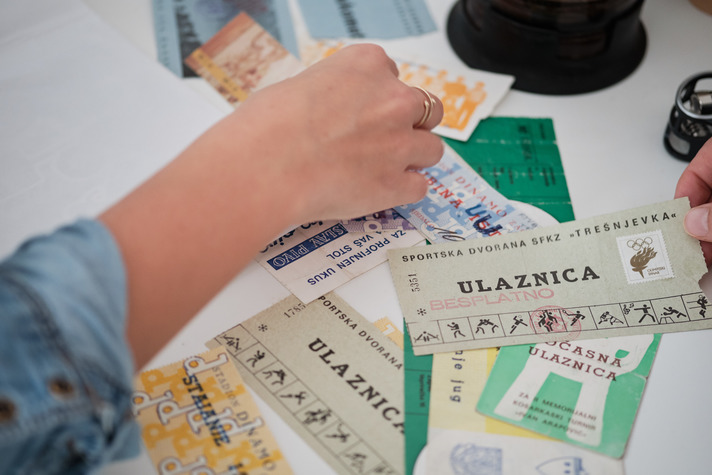 THE TREŠNJEVKA NEIGHBORHOOD MUSEUM is a project that we have run since 2018, with the goal of establishing a hybrid neighborhood institution where "its engine and purpose is the community, and the coexistence of men with their environment its foundation." It is inspired by similar institutions one finds in poor working-class areas worldwide, in which the official, national, and imperialist white culture has bypassed oppressed communities and their needs. In the post-socialist context, over the past three decades, historical narratives as well as museum exhibition programs have systematically evaded themes related to workers' struggle, socialist revolution, and building of socialist society. Since Trešnjevka is known for its rich working class history, we have started an initiative for revalorization and historization of its heritage, in cooperation with the local community [...]
education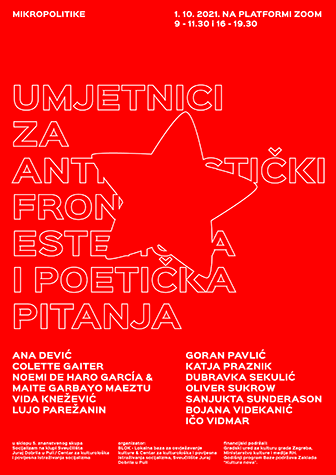 October 1, 2021
9 - 11.30 AM & 4 - 6.30 PM
via Zoom platform
link: https://unipu-hr.zoom.us/webinar/register/WN_yO_W5sMnTfqTTn4V4pxoiA
Participants must register at least a day before the conference.
This year's edition of the Micropolitics program brings together researchers of socially engaged artistic practices of the 20th century in the field of fine arts and literature, which, throughout that entire period, oscillated between new reception paradigms and old formal methods. Despite their global prevalence, these practices remained on the margins of the canon and were condemned for their tendentiousness and formal and material subordination to the political needs of progressive social forces. Starting from this, we have decided to open space for new narratives, focusing on the role that socially engaged art played in the struggle against fascism, racism and colonialism by capturing a wide range of socio-political events of the short 20th century (...)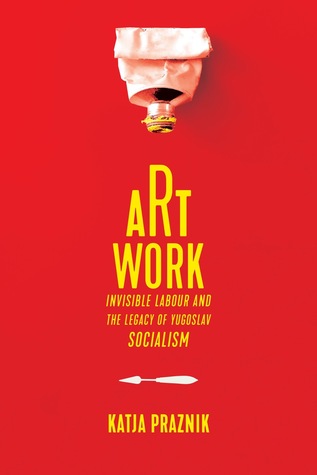 You are invited to the online lecture by Katja Praznik "Between the Call of the Muse and the Promise of a Union", on Wednesday, September 22, 2021 at 6 P.M. via Zoom-platform.
The lecture is organized in collaboration with the Erasmus+ project Curating in Context of the Academy of Dramatic Arts University of Zagreb and partners [...]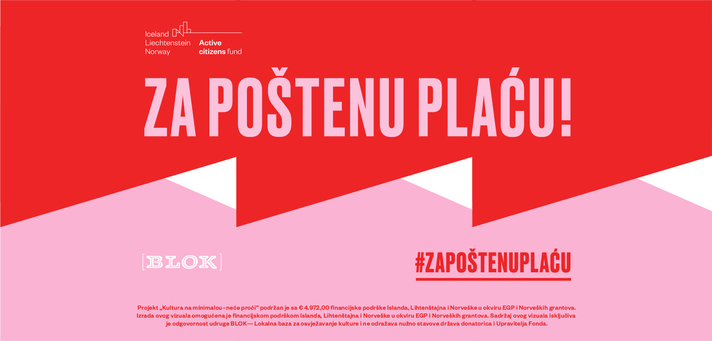 Join us in the fight for fair working conditions in the field of culture! Support our requests that the Ministry of Culture and Media of the Republic of Croatia increases the budget for programs of public needs in culture and enables up to 25% of the budget to be used for salaries and cold running costs of non-profit organizations. [...]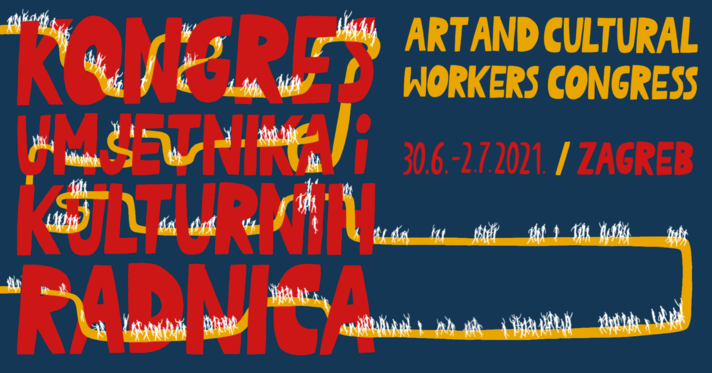 The Art and Cultural Workers Congress brings together several international organizations, from initiatives and professional associations to trade unions active in the fight for better working conditions in the cultural field. All those interested can follow the Congress program on June 30 (Wed) and July 1 (Thu) via BLOK's YouTube channel [...]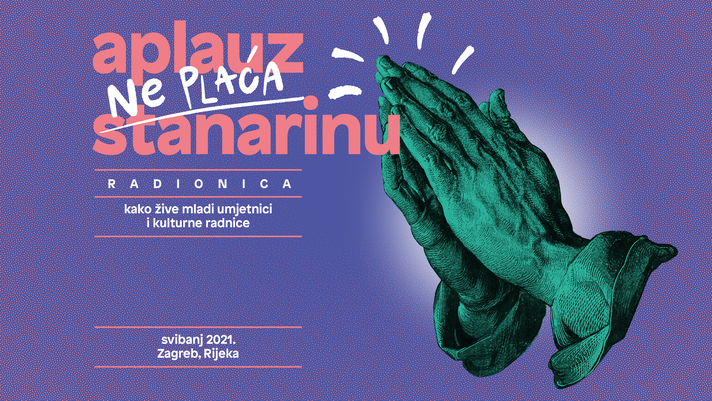 WORKSHOP

You work in the cultural field and are between 20 and 30 years old? You do photography or design for peanuts, and volunteer on a million projects while taking classes? Do you ask yourself for how long you will be forced to accept low-paying jobs only to ''gain experience'' and finally get a fairly paid job? Do you wonder about ways in which artists and cultural workers could fight for better working conditions in the field?
We would like to invite you to apply for a workshop dedicated to working conditions of young artists and workers in the cultural field [...]