ARTISTS FOR NEIGHBOURHOOD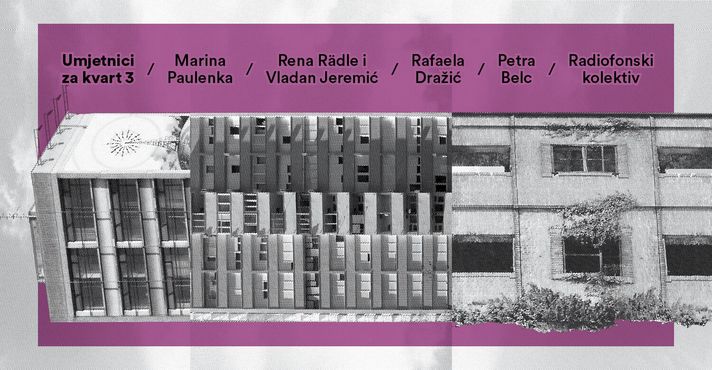 ARTISTS FOR THE NEIGHBORHOOD is a multiannual program aimed at Trešnjevka, based on research, productions, multidisciplinarity, multimediality, and socially engaged art. It was launched in 2016 as the continuation of the tradition of UrbanFestival, and it ended in 2020 after the launch of the Trešnjevka Neighborhood Museum. The program took place in BAZA and public spaces of Trešnjevka. From 2016 until 2018, its main theme was housing in Trešnjevka. In 2019 and 2020, under the name The Ancestors Street, it focused on questions related to historic heritage and intergenerational relations. Within this program we have launched our continuing programs: film screenings at the Trešnjevka market (curators: Petra Belc, 2016-18, Marta Baradić, 2019, Barbara Gregov, 2020), and Radio BAZA (editor: Ljubica Letinić).
CURATORS: Ana Kutleša, Ivana Hanaček, Vesna Vuković
THE PROGRAM IS FINANCIALLY SUPPORTED BY THE ZAGREB CITY OFFICE FOR CULTURE, THE CROATIAN MINISTRY OF CULTURE AND MEDIA, AND THE ''KULTURA NOVA'' FOUNDATION.