CREATIVE WRITING WORKSHOP "MOUNTAINS OF BREAD, PRETZELS OF MUD"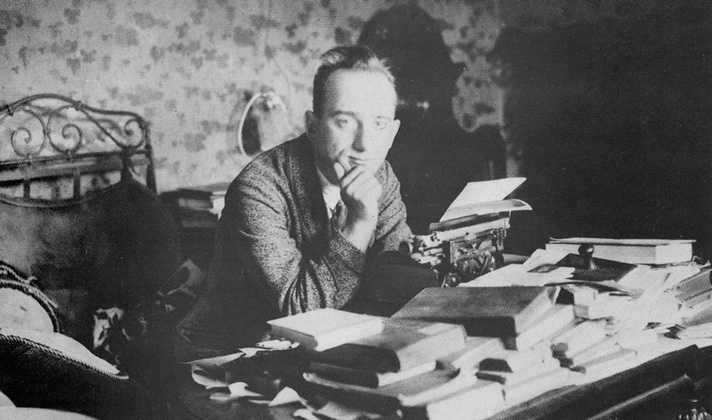 "MOUNTAINS OF BREAD, PRETZELS OF MUD"
CREATIVE WRITING WORKSHOP ON THE TOPIC OF LABOR
LEADERS: OLJA SAVIČEVIĆ IVANČEVIĆ AND BOŽENA KONČIĆ BADURINA
NOVEMBER 23 AND 30, 2021, FROM 18 TO 20:30
NOVA BAZA, NOVA CESTA 66
Entirely free, the workshop is intended for persons of all ages, with any level of experience in creative writing, and especially for those have not yet had the opportunity to participate in literary educational programs. The workshop is part of BLOK's continuous program "Trešnjevka Neighborhood Museum" aimed at revaluating Trešnjevka's heritage through the creation of a virtual collection in cooperation with the local community and to democratize cultural production by organizing cultural and artistic content focused on the neighborhood. The workshop was envisioned by artist Božena Končić Badurina during her exploration of the virtual collection and the literary heritage of August Cesarec. The title "Mountains of Bread, Pretzels of mud" was taken from his novella Brodolom obitelji Rožman (Wreckage of the Rožman Family). In addition to portraying in his literary works the arduous everyday life of workers from the city periphery in the interwar period, Cesarec also acted as the clandestine editor of Glas Trešnjevke (Voice of Trešnjevka), the neighborhood gazette which, along with news and reports on municipal issues and current political affairs, also published the literary works of workers.
The workshop will be led by artist Božena Končić Badurina, whose multimedia works are regularly based on research and work with the local community, and award-winning Croatian writer Olja Savičević Ivančević, poet, author of short stories and novels, also an experienced educator in the field of creative writing. During two meetings, each lasting two and a half hours, the topic of labor (including domestic labor) will be approached through short prosaic forms and/or poetry. For the first meeting, it is necessary to read at least one of the four novellas by August Cesarec, which will be sent to all participants via e-mail.
Applications should be sent to BLOK@BLOK.HR no later than NOVEMBER 19, 2021, and should contain basic information: name, surname, year of birth and a short motivation letter (no more than a few sentences) in which you can write something about what you're currently doing in life and your previous contacts with writing. The workshop is open to all residents of Zagreb (connection with Trešnjevka is not a condition). The number of participants is limited, and you will receive feedback on your application via email within 24 hours.
COVID-19 CERTIIFICATES ARE MANDATORY FOR WORKSHOP PARTICIPANTS.
Photos: Ana Kutleša
The project "Trešnjevka Neighborhood Museum - Living Heritage" is financially supported by the City Office for Culture of the City of Zagreb and the Ministry of Culture and Media of the Republic of Croatia. The annual program of BAZA is supported by Kultura Nova Foundation.