SLOGANS OF NEOLIBERAL CITIES: ON ARTISTIC PRACTICES AND RESISTANCE IN BUCHAREST AND MARIBOR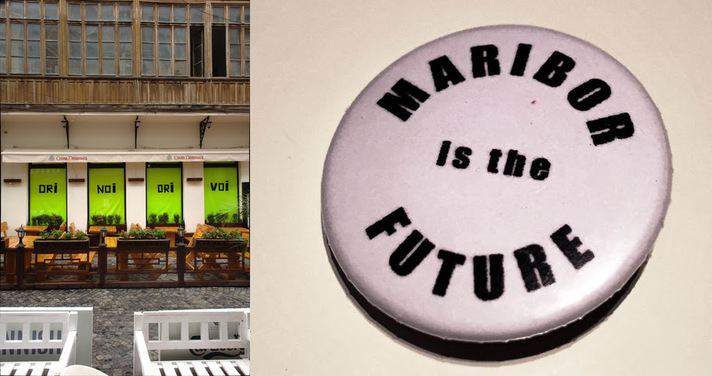 lectures

Tuesday, November 15 2016, 7 p.m.
BAZA
B. Adžija Street 11
Veda Popovici (BLOK's artist in residence): A city at one's feet
"Cities, metropolises or not, are often at one's feet, not as a site for casual strolling, but literally defeated. This is the case with most of our post-socialist cities that have experienced violent takeovers by neo-liberal policies. During my residency in Zagreb, I have looked into some of the definitions of resistance to this and found Trešnjevka to be an essential political element to the understanding of such resistance, an object that inhabits and potentiates radical political imagination. For this talk, I will shortly go through some of my recent work as an engaged artist on one hand and my political experience in the struggle for housing justice in Bucharest, on the other. From these two perspectives of engagement, I will look to draw some critical questions on the images and political symbolisms of Trešnjevka and Zagreb – questions that forge an initial stage for a future research and intervention.

Veda Popovici works as a political artist, engaged theoretician and local activist. Her interests shift through these fields of action and usually focus on interventions in the politics of representation of collective identities, decolonial and feminist practices and the possibilities of creating common goods. Her political work develops on local urban struggles and communitarian organisation of life and work. Recently, she completed her PhD thesis on nationalism in Romanian art of the 70s and 80s and held a course on decoloniality in the Romanian context, both at the National University of Arts in Bucharest. She lives and works in Bucharest.

http://veda-popovici.blogspot.ro/


Kaja Kraner and Lucija Smodiš (Pekarna Magdalenske mreže, Maribor): Maribor is the future – on characteristics of the contemporary artistic field in Slovenia

"In the lecture we will present independent organisation Pekarna Magdalenske mreže and try to outline some key specifics of the field of contemporary art in Slovenia. We will tackle the changes which transformed the production conditions since the '90s and focus especially on more recent situation since 2010 and try to reconstruct some specifics of the contemporary artistic field in Maribor."

Pekarna Magdalenske mreže is a non-governmental, non-profit institution, founded in 1997 as an organisation for encouraging and supporting programme and project cooperation among individuals and groups conducting artistic, cultural, educational, research, ecological, informative and humanitarian activities as well as for granting assistance in solving their short or long-term residential needs for creative spaces. It works in three main areas: Independent culture, youth and social activism.

Kaja Kraner primarily works as a writer of critical, theoretical texts and radio shows in the field of contemporary art. She helps create the programme of Pekarna Magdalenske mreže, is a member of the editorial board of Šum and a co-editor of Art-area, a radio programme on Radio Študent. In addition, she (co-)leads reading groups on contemporary art organised by Šum and Neteorit collective. She has focused especially on the relations between art, politics, and theory, as well as on the production conditions for contemporary art. Currently she is working on her research about the construction of contemporary art narratives in Slovenia as part of her PhD.

Lucija Smodiš graduated on the subject "Self-organized cultural production in Maribor: case study of Rezidenca Maistrova" from the department for Visual arts, Pedagogical faculty of Maribor. She has been working as a curator in several institutions or associations (Pekarna Magdalenske mreže Maribor, Gallery K18, Central Station, GT22, etc.). She is a co-founder and president of Rezidenca Maistrova association, the programme manager and curator at residential platform GuestRoomMaribor and the initiator and producer of international stop-motion festival StopTrik IFF.
The programme is part of the "Research platform" project and Micropolitics programme supported by: The Ministry of Culture, Department of Education, Culture and Sports of the City of Zagreb.