KATJA PRAZNIK: BETWEEN THE CALL OF THE MUSE AND THE PROMISE OF A UNION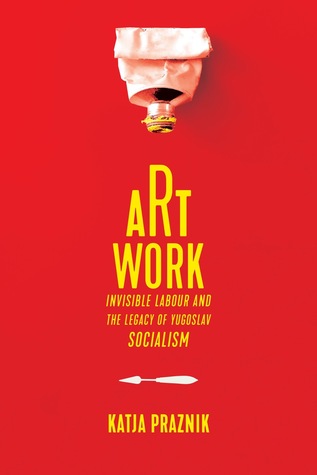 m i c r o p o l i t i c s
Katja Praznik: "Between the Call of the Muse and the Promise of a Union"
online lecture
Wednesday, September 22, 2021 at 6 P.M.
The lecture is organized in collaboration with the Erasmus+ project Curating in Context of the Academy of Dramatic Arts University of Zagreb and partners.
The lecture will be held in English, and followeb by discussion in mixture of languages (Slovenian, Croatian, English).
link: https://us06web.zoom.us/j/81694292808?pwd=Smh0QnZlV1pvaG5FaXFOYm9DMnNEQT09
"While it is true that artistic practice has historically been envisioned as an opposition to crafts and in opposition to dehumanizing aspects of labor in the factory system, it was also constructed as a practice divorced from payment and on an invisibility of artist's labor. This legacy continues to burden contemporary creative workers and artist, who find themselves in deplorable working conditions with little to no payment for the work they do along with no guaranteed labor rights. While trade unions exist in the field of art production, they are often perceived with skepticism. Nonetheless, art workers are increasingly aware and acknowledge that the discourse of creativity and talent or love of art don't pay the bills but merely hide the inevitable poverty. In this lecture I will discuss why it is important to approach invisible unpaid labor in the arts with the labor-centered discourse and the tools of social dialogue, for example collective bargaining etc. Discussing, recent attempts by art workers around the globe, we will look at some productive ways in which art workers escape the call of the sirens to work for free for future glory."
(Katja Praznik)
Katja Praznik is the author of Art Work: Invisible Labour and the Legacy of Yugoslav Socialism (University of Toronto Press, 2021)) and Paradoks neplačanega umetniškega dela: avtonomija umetnosti, avantgarda in kulturna politika na prehodu v postsocializem (Založba Sophia, 2016). She is Associate Professor in the Arts Management Program in the Department of Media Study at University at Buffalo where she teaches courses related to the political economy of the arts, cultural policy, and research in the field of arts management.
FINANCIALLY SUPPORTED BY: ZAGREB CITY OFFICE FOR CULTURE AND THE CROATIAN MINISTRY OF CULTURE.
BAZA'S ANNUAL PROGRAM IS SUPPORTED BY THE "KULTURA NOVA" FOUNDATION.