FINAL EXHIBITION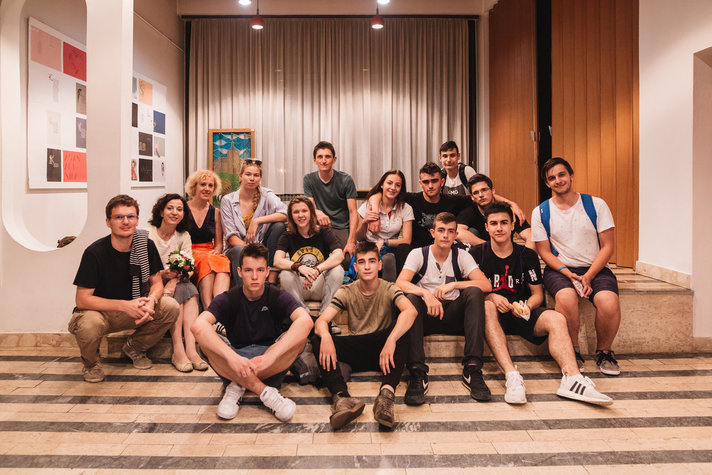 June 8 – September 8 2018


"Youth (in) Culture", an exhibition in the lobby of the House of Culture in Đurđevac, presents the results of the three workshops held as part of the project. The visitors can leaf through the Hasanaginica 2.0 art book, created by the students of the Dr Ahmed Smajlović Islamic Secondary School in Zagreb together with designers Nina Bačun and Roberta Bratović of the OAZA collective; and view the Train in the Snow 2.0 collage film, created by the students of the Zagreb Technical School together with artists Srđan Kovačević and Bojan Mrđenović; while the PMotives of Podravina 2.0 workshop is presented through a series of drawings and paintings by the students of the Dr Ivan Kranjčev High School in Đurđevac. The graffiti piece the students have painted together with graffiti artists Mario Miličić and Antonija Bačić can be seen on the school's wall, a short walk from the House of Culture. A promo video serves to communicate the workshops' atmosphere, and a series of posters by sociologist Dora Levačić and the OAZA designers contextualizes the activities. Using the statistical information on the participation of youth in culture and the position of art in education from primary school to university, we broach the broad subject of the importance of culture and art for the society as a whole.


We would like to thank the city of Đurđevac for letting us use the House of Culture.
The organisation of the final exhibition is co-funded under the Effective Human Resources Operational Programme from the European Social Fund.
The project is co-financed by the European Union from the European Social Fund.

Total grant: HRK 538,463.08
EU grant: HRK 457,693.62